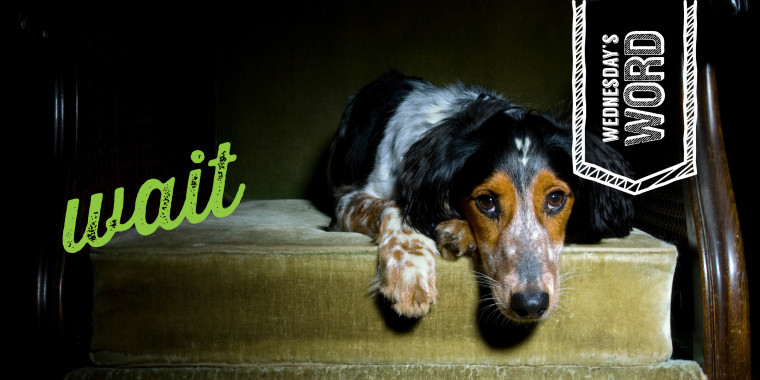 Wednesday's Word: WAIT
Sometimes we run out of words. And sometimes we have too many of them. Sometimes there's so much to ask that we don't even know where to begin. Which is why, on Wednesdays, we simplify to one word—and, from there, let our thoughts take us where they may. Read more about the idea here.
---
Wait
"Wait upon the Lord." I've read this in the Bible. I hear it from friends. I need the reminder because sometimes I want to push my way through things. Make them happen on my own and not wait for Your timing. But maybe, just maybe, I'm using that as an excuse not to have to act. To face challenges. To risk disappointment or failure. Lord, let me wait when YOU tell me to wait. And while I'm waiting, let me grow ever closer to you. Then, please let me know when the time to wait is over and the time to move forward is at hand. When that time comes, help me trust that You will never leave my side. Amen.