events

November 3, 2017 | Weekend Retreat
Nov 3-5, 2017 | La Grave Avenue Christian Reformed Church, Grand Rapids, MI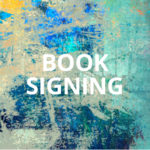 November 25, 2017 | Lew Wallace Author Fair
Lew Wallace Study
Crawfordsville, IN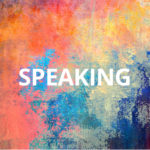 November 2, 2018 | Finding Joy Ladies Night Out
As women, we don't spend enough time with each other, let alone make time for ourselves to get away with God. Finding Joy Ladies Night Out provides the connection and soul care we all need by bringing communities closer to Christ in a time of food, fellowship and fun.
www.itickets.com/findingjoy
WORKSHOPS & SPEAKING TOPICS
Why is prayer so important?
Prayer is the most valuable tool we have as Christians. Through it, we can develop a close relationship with the Almighty God. We learn to see things through His eyes. To love others. And to listen for His voice. Through prayer, our faith is deepened. We are equipped to face the struggles we have before us. And we will be changed.

And yet, prayer is an area in which few people feel confident. We all face obstacles, know we could do better, and often feel like we don't know what we're doing. But here's the thing: most people know more than they think they do. They just need encouragement.
does anybody ever really "succeed" in prayer?
I've published two books on prayer, so presumably, I'm an expert. But in my prayer talks, I always tell people that I fall as short as anyone else. I forget, get distracted, and have been angry at God. I've had great, lush seasons of prayer and dry, desperate droughts. But the reason I think I get to write about prayer is to let people know it's okay not to be perfect. It's okay to be bored and try something new. It's okay to have doubts but still pray anyway. And it's okay—better than okay, in fact—to get real before God in prayer. That's when the breakthroughs happen.

Prayer isn't about success or failure. It's about the One we pray to. His grace assures us He will always welcome us back. And the more time we spend in prayer, the better we will learn to see and hear from God.

OK, so people need help. how can you help us?
I can develop an event to help your people focus on prayer. I speak about prayer to all kinds of groups in all kinds of settings—casual or formal, small groups or large, short talks in formal settings like worship services and banquets or informal, all-day workshops with a lot of interaction. I provide tools, fun activities, and creative ideas to inspire people to feel confident and excited about prayer.

WHAT KIND OF EVENTS HAVE YOU BEEN PART OF?
I've spoken at women's teas, writing groups, art leagues, Sunday school classes, co-ed workshops, Sunday worship services, MOPS groups, Bible study groups, and more. I could also speak at leadership team meetings, retreats, prayer groups, and conferences. Close to home or far away, I love to spend time helping people grow in their prayer lives.
WHAT do you talk about?
My talks usually center on creative approaches to prayer—ways to pray "upside down," expanding our definition of prayer, unusual exercises to help us get past obstacles, praying for others (including the church), and so on. In everything, though, there is a strong focus on grace. The content is Christian and supported with Scripture but is not denominational, controversial, or in any way divisive. It is, however, fresh and creative and not the same ol' same ol'.
how are you compensated?
I always ask that, at a minimum, travel expenses are covered and that I have the opportunity to offer books for sale. Beyond that, it depends on the scope of the event. For a short talk on one of my normal topics, I can probably come for whatever honorarium your organization can offer. For longer, more involved, or custom-tailored workshops or retreats, I'm flexible and we can discuss a number that works for you. Yes, this is a ministry, but like everyone, I have to make a living. It takes lots of time to prepare and travel for different speaking events, and during that time, I'm unable to earn other income—but money is not the deciding factor. So please talk to me and let's see what we can decide together.
Let's do this! How do we get started?
Call or email me today to brainstorm events or topics to invigorate the prayer lives of the people in your church or community. You can learn more about me on the other pages of this website or on Facebook, Instagram, or Twitter. Or order copies of my books from any bookstore.