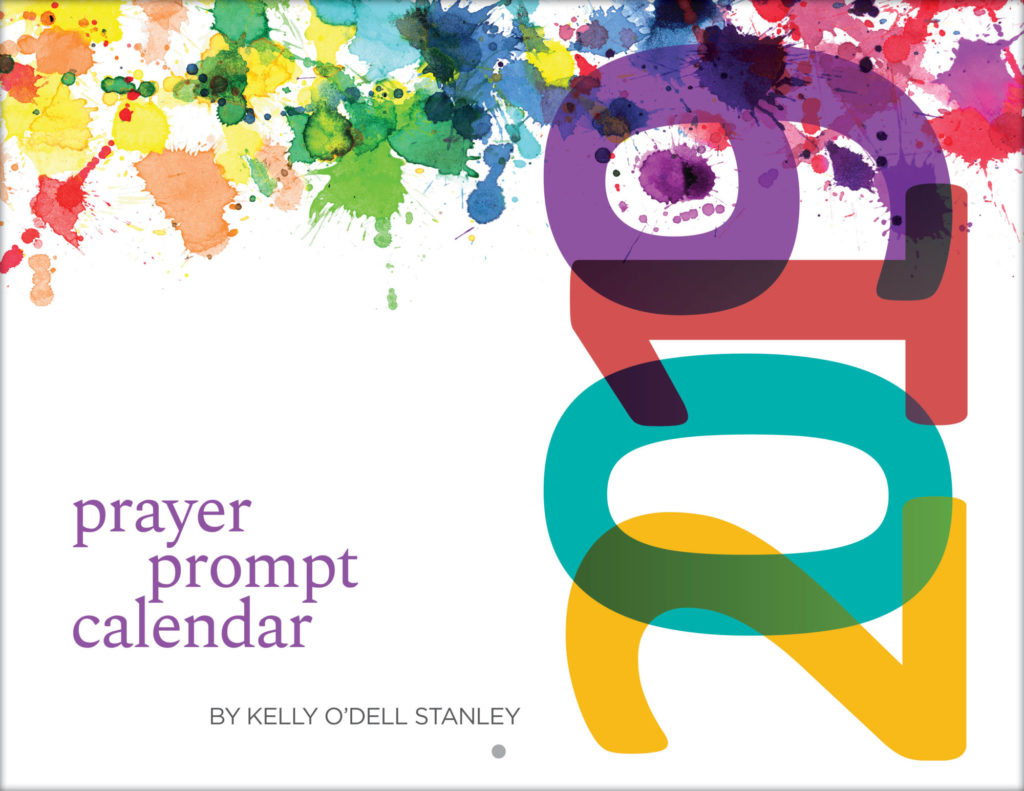 Order a whole year of creative and colorful prayer prompts. While a version of these calendars will still be available as a free download each each month, this calendar is bigger and brighter than usual. (Not to mention it saves your printer ink!) The months are designed around different themes to keep your prayers fresh and vibrant and alive. Order now as a reminder to pray without ceasing. Makes a great gift, too.
Available to ship on Nov. 15.
Full-color calendar opens to 11 x 17″. Includes a hole for hanging. 26 pages plus cover.
MONTHLY PRAYER THEMES
JANUARY—Superlatives (best, most, first, etc.)
FEBRUARY—The number 2
MARCH—Home
APRIL—Color
MAY—Signs
JUNE—Writing/story
JULY—Food
AUGUST—One word
SEPTEMBER—Doodles/school
OCTOBER—Music
NOVEMBER—Gratitude and nature
DECEMBER—Names/Characteristics of God
Shipping is $5. Buy more than one calendar, and I'll waive additional shipping fees so you will pay only $5 for shipping even if you order several.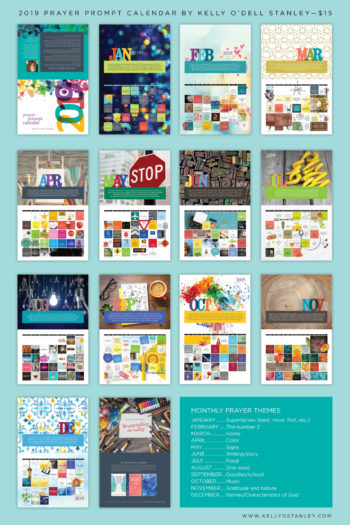 $15.00