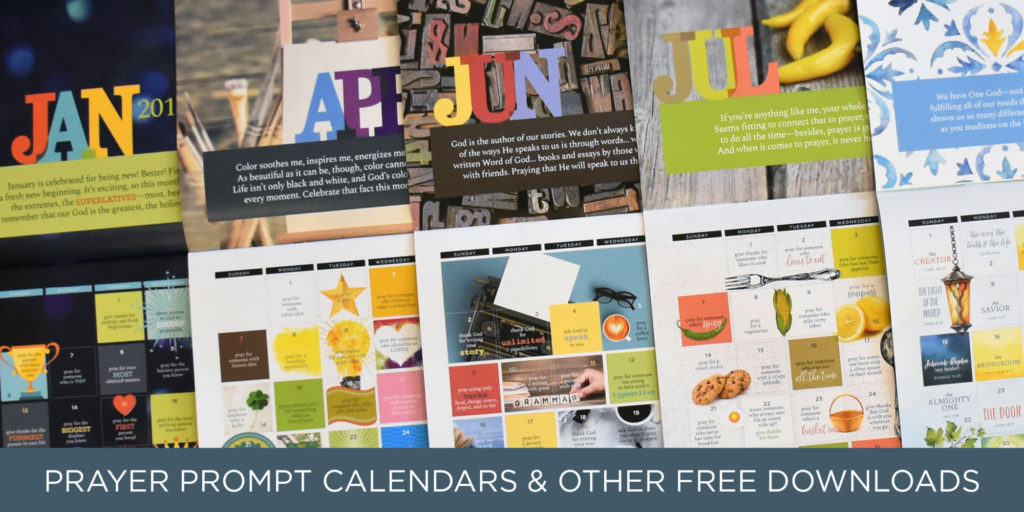 Since most of what I do can be found at the place where art, prayer, and writing intersect (and because I have a particular knack for being a workaholic and never leaving my computer), I have lots of free resources to offer to you—prayer prompt calendars, note cards, alphabet prayer cards, and so much more. All of these are always free. To download, just enter your email address. Near the end of each month, I'll send a newsletter with a link to the new calendar and some other things. You can unsubscribe at any time, but I do hope you'll stick around a while.
New for 2019: I've created a printed calendar for the whole year. The free downloads are the same basic format with the same prompts, but just have lots less color so that you're not buying a new toner cartridge every month :-). Check out the full-color, printed calendars available for purchase here.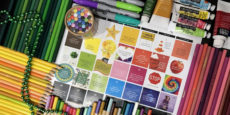 April 2019 Prayer Prompt Calendar
Color soothes me, inspires me, energizes me, and wakes up something inside. 
As beautiful as it can be, though, color cannot be distinguished without God's light. 
Life isn't only black and white, and God's colorful presence pervades every hour, 
every moment. Celebrate that fact this month, and enjoy life—in full color.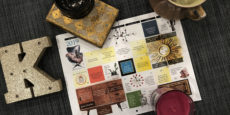 March 2019 Prayer Prompt Calendar
Home—a symbol of comfort, nurturing, security—and, in an ideal world, peace. 
God is the ultimate Comforter, and when we abide in His presence, 
we can find that peace. Let these objects connected to the ideas of home and 
interior design inspire your prayers.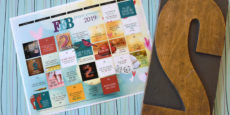 February 2019 Prayer Prompt Calendar
February is traditionally about the NUMBER 2—couples, relationships, two people who belong together—but Valentine's Day doesn't have to be all about romantic love. This month, the 2nd month of the year, let's pray about all kinds of things related to the number two. (When printing, choose either page 1 or 2, depending on how much color you want!)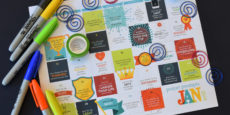 January 2019 Prayer Prompt Calendar
January is celebrated for being new! Better! First! One year just ended, and this is a fresh new beginning. It's exciting, so this month, we're going to focus our prayers on the extremes, the superlatives—most, best, first, biggest, loudest, least. And remember that our God is the greatest, the holiest, the kindest, and the most merciful.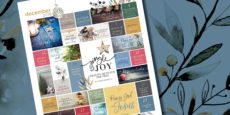 December 2018 Prayer Prompt Calendar
My friend Jodie Barrett's Advent devotional is designed to help busy women find meaning in this season by praying beneath the tree. I used her prompts to create a perpetual calendar (to be used every Dec.). Forgive me for breaking format for this one month only but I wanted to share with you :-). Check out her devotional and her ministry page.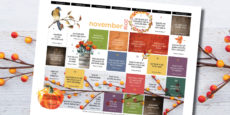 November 2018 Prayer Prompts
The Psalms are known for giving voice to our fears, our worries, our hopes, and our praises. This month, for Thanksgiving, let's give thanks together—with prompts inspired by specific Psalms. (Verses are included if you want to read the psalm that inspired each prompt.)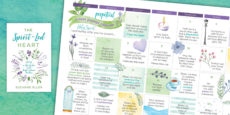 Spirit-Led Heart Perpetual Calendar
Tune in to the power of the Holy Spirit. These prompts are based off content in Suzie Eller's newest book, The Spirit-Led Heart. Use this calendar anytime, or again and again, by simply praying for the prompt at that day's date.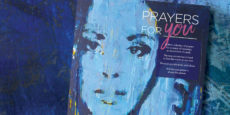 Prayers for You ebook
A short collection of prayers for a variety of moments, an assortment of needs. Because sometimes it's hard to find the words on our own. Because you are never, ever alone.
And because prayer is always the answer.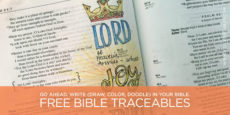 Bible Journaling "Traceables"
Trace these into your Bible or journal to illustrate verses from Week 8 of Designed to Pray—even if you've never done "Bible journaling" before. Great way to meditate on a verse.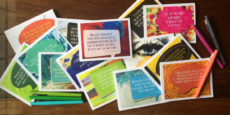 Notecards
Set of 14 printable notecards featuring quotes from Praying Upside Down. Print onto letter-size card stock, cut in half and fold. (Cards fit into A2-size envelopes.) Or just print and hang up for inspiration.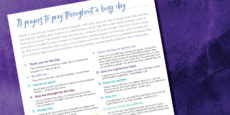 "20 Prayers" printable
Tuck these simple prayers into your journal or post on your fridge to help you get through the day.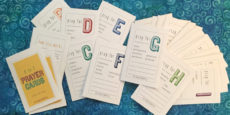 A to Z Prayer Cards
Whether you're praying with a young child learning her alphabet, or you just want to broaden your prayers, this set of printable prayer cards provides suggestions to get you started—and leaves room for you to add your own.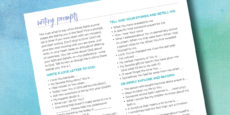 Writing Prompts
Pulled directly from my book Praying Upside Down, here is a handout of prayer writing prompts for you to use in your journaling.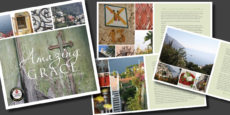 Amazing Grace e-book
I've paired some of my favorite photos of Positano, Italy, with the essay I wrote while visiting there. The essay won the Writer's Digest Inspirational Writing contest and chronicles this trip—in which I went far away in order to find my way home.
Wallpaper Downloads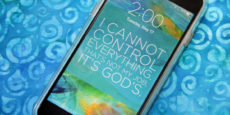 "I Cannot Control Everything"
This website and its content are copyright of Kelly O'Dell Stanley | © Kelly O'Dell Stanley 2019. All rights reserved.

Site design by 801red