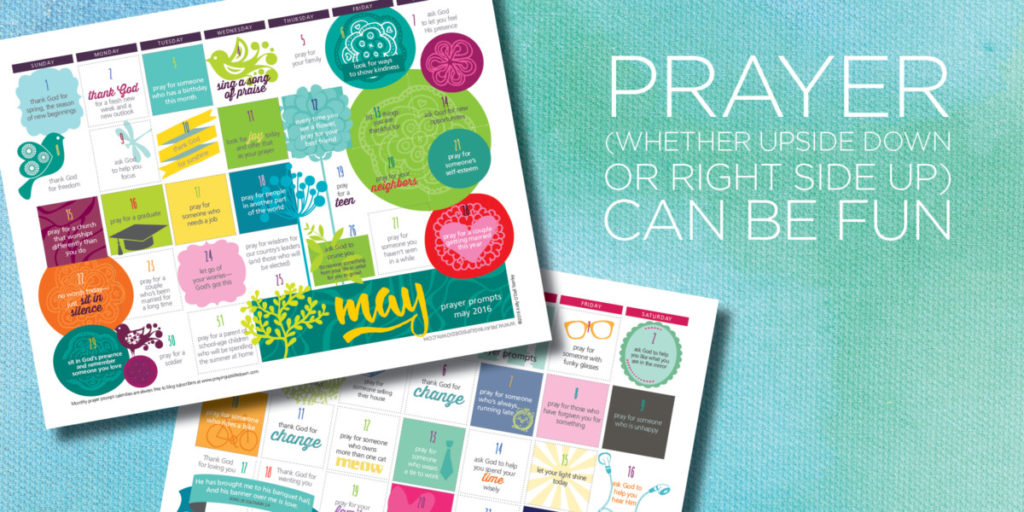 Since most of what I do can be found at the place where art, prayer, and writing intersect (and because I have a particular knack for being a workaholic and never leaving my computer), I have lots of free resources to offer to you—prayer prompt calendars, note cards, alphabet prayer cards, and so much more.
All of these are always free. You just have to type in your email address to download, and that adds you to my newsletter mailing list. To make it easy for you to get the new prayer prompt calendars, I send out a newsletter near the end of each month with a link to the new one. You can unsubscribe at any time, but I do hope you'll stick around a while.
P.S. You will have to enter your email address every time you download, but don't worry—you won't be added to my mailing list more than once!
P.P.S. If you have an idea for something you'd like to see here, please send me an email!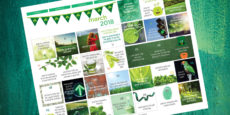 March 2018 Prayer Prompt Calendar
This Irish lass couldn't pass up a chance to celebrate her favorite color. Even if you're not Irish (or not a fan of this lovely hue), you can still let your prayers this month be guided by all things green. If you're in a cold part of the world, think of this as a sunny little preview of spring!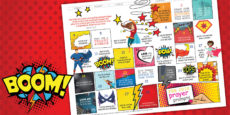 February 2018 Prayer Prompt Calendar
Valentine's Day is in February, so let's talk about love… because God is the author and definition of love, and although He's compassionate, gentle, generous, and kind, He is also strong, mighty and powerful—the One "who is able to do exceedingly abundantly above all…" (Eph. 3:20-21). Use this superhero-themed calendar to infuse your prayers with power.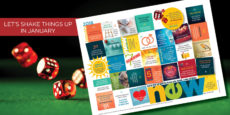 January 2018 Prayer Prompt Calendar
God promised to make all things new. We are new creations in Christ. We put off the old and put on the new. The Bible is full of references… so let's take this opportunity—the new year— to shake up our prayer lives, while we're already thinking about new beginnings. Beware, though: in keeping with that idea, the dates are all out of order, and some are sideways or even upside down!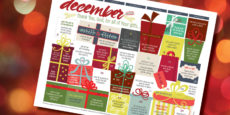 December 2017 Prayer Prompt Calendar
Our culture has come to equate Christmas with gifts… there are sales and colorfully wrapped boxes everywhere. But the true gifts come from above, so this month let's celebrate the gifts God has given us and pray for others who exhibit them every day.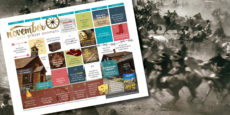 November 2017 Prayer Prompt Calendar
My friend Jayme H. Mansfield's new novel, RUSH, is based on the life of her great-great grandmother in the 1893 Oklahoma Land Run. That story's timeless themes inspired my calendar for this month—taking risks, starting over, finding treasure, having courage, and not running around in circles. Let's pray that God leads us to new frontiers as we pray together this month.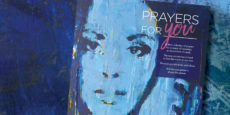 Prayers for You ebook
A short collection of prayers for a variety of moments, an assortment of needs. Because sometimes it's hard to find the words on our own. Because you are never, ever alone.

And because prayer is always the answer.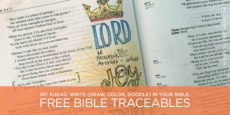 Bible Journaling "Traceables"
Trace these into your Bible or journal to illustrate verses from Week 8 of Designed to Pray—even if you've never done "Bible journaling" before. Great way to meditate on a verse.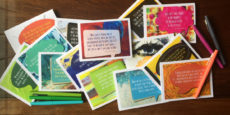 Notecards
Set of 14 printable notecards featuring quotes from Praying Upside Down. Print onto letter-size card stock, cut in half and fold. (Cards fit into A2-size envelopes.) Or just print and hang up for inspiration.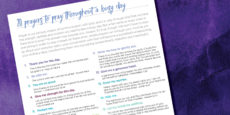 "20 Prayers" printable
Tuck these simple prayers into your journal or post on your fridge to help you get through the day.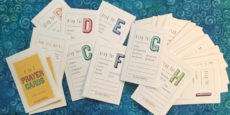 A to Z Prayer Cards
Whether you're praying with a young child learning her alphabet, or you just want to broaden your prayers, this set of printable prayer cards provides suggestions to get you started—and leaves room for you to add your own.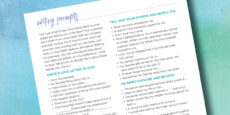 Writing Prompts
Pulled directly from my book Praying Upside Down, here is a handout of prayer writing prompts for you to use in your journaling.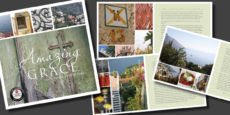 Amazing Grace e-book
I've paired some of my favorite photos of Positano, Italy, with the essay I wrote while visiting there. The essay won the Writer's Digest Inspirational Writing contest and chronicles this trip—in which I went far away in order to find my way home.
Wallpaper Downloads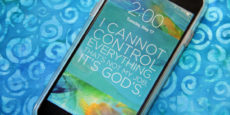 "I Cannot Control Everything"
This website and its content are copyright of Kelly O'Dell Stanley | © Kelly O'Dell Stanley 2018. All rights reserved.

Site design by 801red