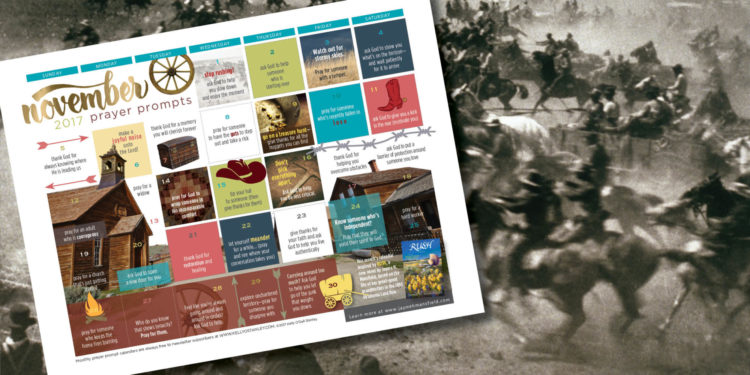 November 2017 Prayer Prompt Calendar
On November 1, my friend Jayme H. Mansfield is releasing her new novel, RUSH, a story based on the life of her great-great grandmother in the 1893 Oklahoma Land Run. In turn, the timeless themes of that story inspired my calendar for this month. It's all about taking risks, starting over, finding treasure, having courage, and not running around in circles. Let's pray that God leads us to new frontiers as we pray together this month.
Learn more about the book at www.jaymehmansfield.com or through your favorite bookseller.