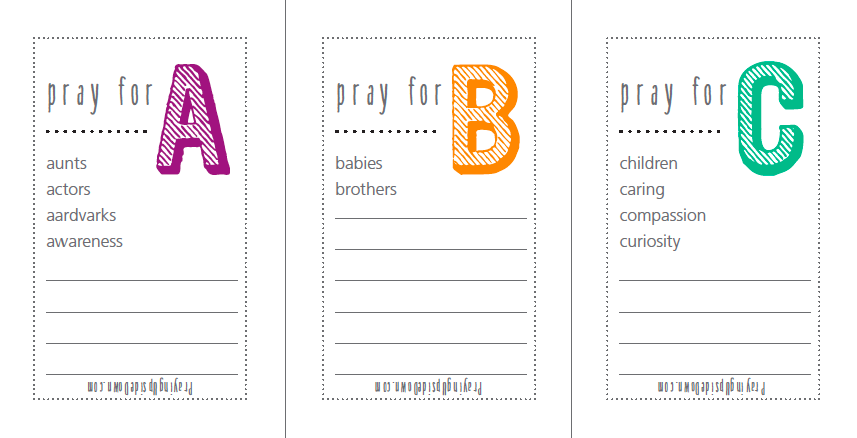 Alphabet Prayer Cards
Praying should be fun, and these interactive prayer cards are a great way to have fun praying with your kids. Fill in the names of family and friends, and spend the day searching for people, places or things whose names start with the letter you drew for that day. While you're having fun, your kids will learn (and you'll be reminded) that we're to pray constantly, and that there are needs all around us if we'll keep our eyes open.
To use, print onto card stock and then cut out. Shuffle the deck of cards. Every day, let your child pick one, and then pray together for one or all of the people or things listed.