events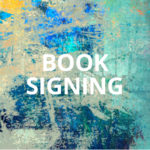 August 18, 2016 | Book signing at Carnegie Museum
4-7 pm (with short reading at 6 pm) | Crawfordsville, IN

September 10, 2016 | Crawfordsville-Area Bible Study
Sept 10 - Nov 5 (9 weeks) | Crawfordsville IN | Saturdays from 9-10:30 at the Library (Classroom D)
Have fun, meet other women and explore prayer in a creative way. I'll be leading a Bible study to work through my new book with you. Everyone welcome! I may offer weeknight alternative sessions as well... stay tuned.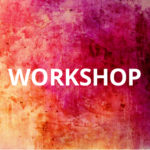 September 11, 2016 | FUMC Prayer Seminar
First United Methodist Church | Crawfordsville, IN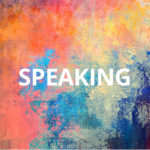 November 3, 2016 | Professional Educators
7 pm | First Christian Church, Crawfordsville IN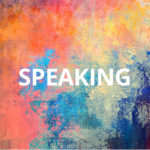 November 5, 2016 | Episcopal Womens Ministries
11 am - 2 pm | St. John's Episcopal Church, Crawfordsville IN
I will speak on my walk in faith and we will practice prayer mapping. Event is free and open to the public; lunch follows at 11:45, with the Council meeting afterwards.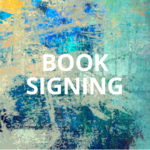 November 26, 2016 | Lew Wallace Festival of Words Author Fair
Festival of Words | 1-4 pm | Lew Wallace Study, Crawfordsville IN
Come meet local authors and buy signed books (great idea for a personalized Christmas gift!)
http://www.ben-hur.com/event/festival-words-hoosier-author-fair/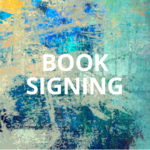 December 3, 2016 | Indiana Historical Society
Holiday Author Fair | 450 W Ohio St, Indianapolis
More than 60 Indiana authors pack Eli Lilly hall at the History Center every year for a fun-filled day of mixing, mingling and book signing.
Meet retired Indiana Fever basketball player and Olympic gold medalist Tamika Catchings, who has a book out. You can also look forward to favorites Dan Carpenter, Philip Gulley and James Alexander Thom.
This year's books range in topics from sports and biographies to youth historical fiction and politics, with a lot of Indiana history. You'll find a wide variety of fiction, nonfiction and children's titles.
Free admission includes the Indiana Experience and Festival of Trees. Complimentary parking is available on a first-come, first-served basis.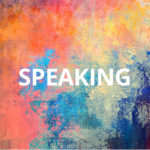 January 9, 2017 | Joyful Hearts Womens Group
7 pm | New Hope Church, Crawfordsville IN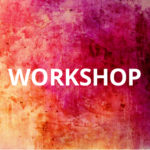 February 25, 2017 | St John's Workshop
10 - 4 | St. John's Episcopal Church, Lafayette IN

May 5, 2017 | Women's Retreat
May 5-7, 2017 | Terre Haute, IN
Terre Haute UMC | Location TBD

November 3, 2017 | Weekend Retreat
Nov 3-5, 2017 | La Grave Avenue Christian Reformed Church, Grand Rapids, MI
WORKSHOPS & SPEAKING TOPICS
NEED A SPEAKER?
Would you consider having me talk to your group? I love to speak at churches and events like women's teas, moms groups, book clubs, writers groups, art groups, and Bible studies. I can talk about the topics listed below—or about prayer (in general); writing creative nonfiction; journaling as a form of prayer... or even do hands-on, craft-driven workshops focused on fun prayer activities and finding your own style of prayer. Email me if you have an event coming up or would just like to brainstorm about possibilities!
HOW TO PRAY UPSIDE DOWN
Do I have to stand on my head to pray? Absolutely not! But you might want to, because everything Jesus said was counter-cultural. His whole outlook is upside down.

As an artist, I learned that if you turn an image upside down to copy it, it frees your mind from preconceived ideas and limitations and allows you to see what's truly in front of you. When my husband and I owned two houses for two years because we couldn't sell the first one, I began to pray for the woman who would someday buy our house. One day I realized that God had me praying upside down—and because I did, because I looked for the unexpected, I was able to see God throughout the whole situation in surprising new ways.

When we embrace prayer from a new perspective—God's—it will transform our time with God and bring us closer than ever to the One who hears you. This session explains what it means to pray upside down, provides scriptural support for the approach, and discusses ways that you can turn your own prayer life upside down—or, more truthfully, right-side-up.
Connecting the Dots: Creativity in Prayer
As Christians, our first priority is to have and maintain an authentic, sustaining relationship with God. That relationship is founded on prayer.

Prayer is, simply put, communication with God. Sometimes that comes easily. But the reality is that we all have our ups and downs, our intimate seasons with the Savior—and distant, dull times, as well. We face obstacles, primarily losses (of a parent or spouse, friend or child; of a job; of security; of financial stability; of health; of relationships). We struggle with emotions and fear and loneliness and sadness; we step into and out of our God-given roles.

And sometimes, in the chaos of daily life, we simply get busy. Or bored. And we need to try something new to revive our prayer life.

In this session, Kelly will discuss creative ways to overcome many of the obstacles we face, and attendees will leave equipped with new prayer tools—different approaches to conquer fear, overcome boredom, and reinvigorate your passion by trying new things and keeping your eyes open for the Original Creator.
REACHING OUTSIDE YOUR COMFORT ZONE—PRAYING FOR OTHERS
One of the most important ways to begin to understand each other is to show our love through prayer. Jesus told us to pray about everything; to pray for our enemies; to bring others before the throne of God. The woman with the issue of blood pressed through the crowd to reach Him. Men carried their friends on a mat to reach Jesus, desperate for what they knew their friend could receive if they could just get to Him.

Sometimes those stories feel far away and long ago. But the reality is this: God still uses prayer to help others—but also, at the same time, to change us.

This session explores ways to bring other people to the feet of God. We can observe where someone is standing and how their point of view colors their perceptions of God, and use our own experiences to give us power to prayer for someone else. We can use practical methods to motivate us to pray for others (such as developing prayer symbols, or creating prayer sticks (or prayer stones) as visible prompts). And we can give people our written prayers as tangible reminders of this way that we love them.